By determining the percentage of income spent renting a 2-bedroom apartment in each state, and the amount needed for a 10%
down payment
, we were able to establish how long (in years) it would take for an average resident to save enough money to buy a home of their own.
According to the data, residents in Iowa can save for a
down payment
the quickest in just under 2 years (1.99). Below is a map created using the data for each state: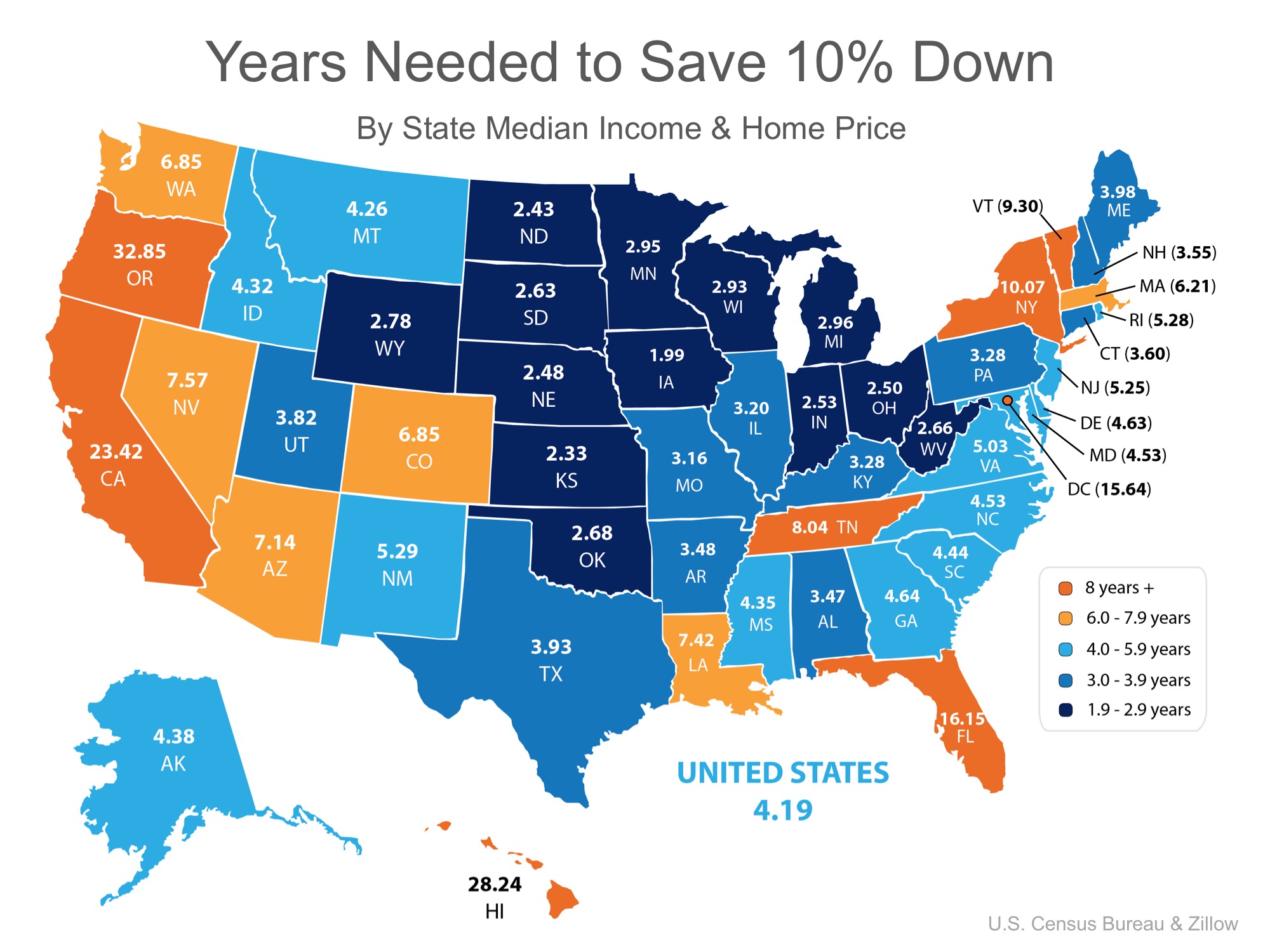 What if you only needed to save 3%?
What if you were able to take advantage of one of 
Freddie Mac's
 or 
Fannie Mae's
 3% down programs? Suddenly, saving for a
down payment
no longer takes 5 or 10 years, but becomes attainable in a year or two in many states as shown in the map below.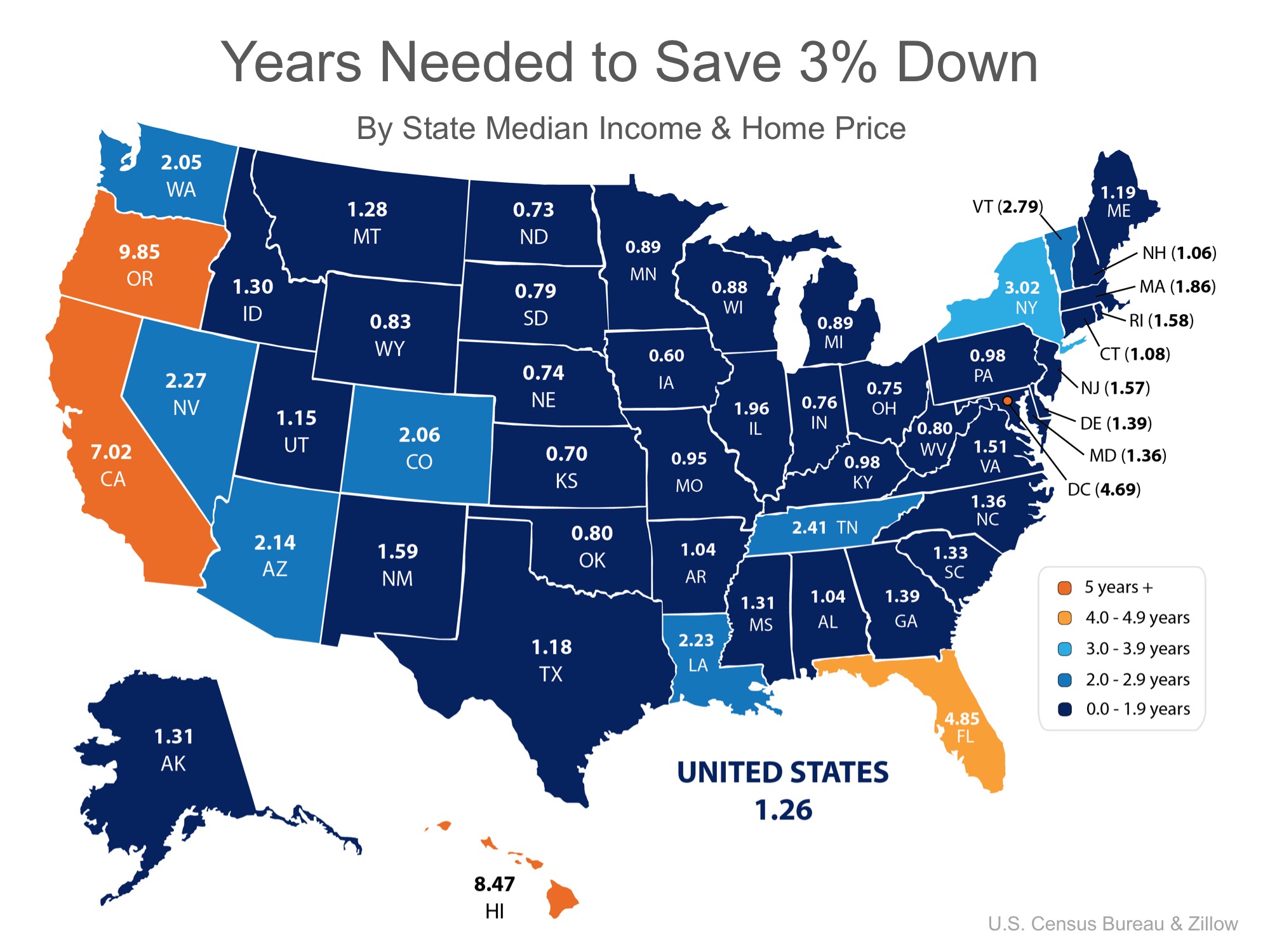 Bottom Line
Whether you have just started to save for a
down payment
, or have been saving for years, you may be closer to your
dream home
than you think! Let's meet up so I can help you evaluate your ability to buy today.
To See More Blogs Like This One Please Visit My Website 
For More Info Please Call 909-697-0823